Book Function Room


Christmas parties, Corporate functions, Business breakfasts or lunches, Seminars, Product launches, Cocktail parties, Birthday parties, Christenings, Anniversaries. Whatever the occasion choose Bridgnorth Golf Club for your next function!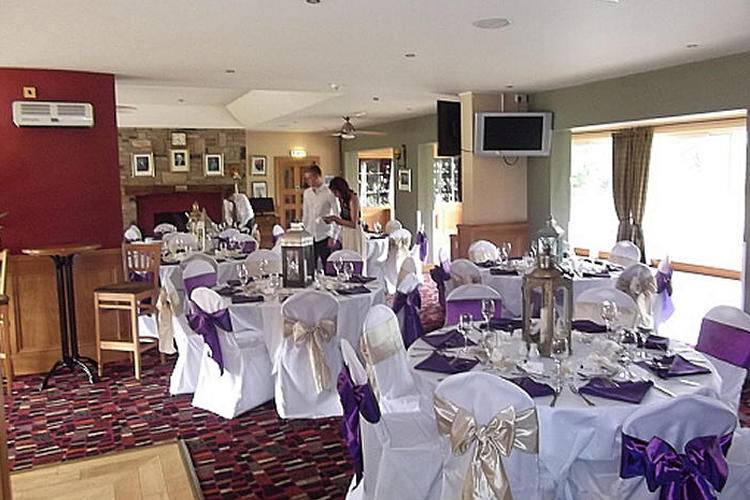 We can comfortably accommodate 100 seated guests and up to 150 for cocktail functions. We have a fully Licensed Bar and Restaurant Kitchen and can cater from a Birthday Dinner with friends to all the glitz and glamour of a full disco party or wedding; we have years of experience in hosting all kinds of celebrations.


Evening Functions - £100
Ideal for birthdays, parties, anniversaries and weddings.

Includes: Private room hire, Linen & setting for tables, Fully licensed bar, Hot or Cold meals from our kitchen, Waitress service, Full use of facilities. From 6pm onwards.


Day Functions - £50 for half a day
Ideal for Wakes, Christenings, Breakfasts, Fashion Shows and Business Meetings.

Includes: Room hire, Linen & setting for tables, Fully licensed bar, Buffet meals from our kitchen.


Entertainment via our in house DJ is priced at £200 for the evening; however you are free to source your own if you wish including live music.


All our tables are dressed in crisp white linen. Please feel free to bring balloons, flowers and all the trimmings to make your occasion personal to you.


If you would like a waitress served meal please see our for prices and available options or our for self served buffets.